La storia dello Spam: quando ancora eravamo "maledettamente euforici"
La storia dello Spam ha origini antichissime, decisamente più vecchie dei parenti lontani che ti mandano auguri per le festività su whatsapp…
Era il 1978. L'Italia aveva vinto solo due mondiali di calcio, mentre Cruijff insegnava arte con il pallone e un giovane Maradona cominciava a stregare l'Argentina dai campi di periferia. Non c'erano console, non c'erano cellulari, l'unica cosa smart che era presente nelle case italiane era Mike Bongiorno che usciva da un tubo catodico, i coniugi Potter non erano ancora usciti da Hogwarts e Harry non era nei loro piani come non lo era in quelli di J.K.Rowling. Il muro di Berlino era più che solido, il computer portatile lo dovevi spostare sul cassone dell'ape car e il mondo era decisamente il posto migliore. Non c'era ancora Pomeriggio Cinque e, soprattutto, non c'era nessuno che ti inviava email indesiderate per consigliarti siti d'incontri e soluzioni semplici a problemi difficili. Non esisteva lo spam ed eravamo tutti "maledettamente euforici".
Il 3 maggio 78', Gary Thuerk, un rappresentante della DEC, azienda informatica che nel 1998 venne assorbita dalla Compaq, ordinò di spedire un messaggio "commerciale" a tutta la rubrica. Un totale di 320 persone. Esatto, solo 320. Perché una volta questo era il limite massimo alle mail. Thuerk, sfruttando il meccanismo delle catene di Sant'Antonio, diede vita al classico "uso errato" del mezzo che infastidì gli organi di controllo statale e produsse un numero enorme di lamentele. Danni e lutti per gli Achei moderni, che si vedono recapitare regolarmente suggerimenti alimentare da perfetti sconosciuti.
Il termine SPAM, però, fu assegnato al bombardamento via posta elettronica solo 15 anni dopo, anche se la parola venne coniata nel 1970 durante uno sketch dei Monty Python, da "Spiced Ham", poi contratto in SPAM e invocato da un gruppo di vichinghi seduti in un bar. Da riempire uno sketch a riempire le nostre caselle di posta il passo è stato breve. Da passare dalle email ai gruppi Facebook anche meno. Da vendere prodotti per il pc a "enlarge your penis", invece, è stata solo una questione di ricerche su Google. Perchè ci spiano ovviamente, mica siamo noi a iscriverci su siti "non sicuri". No no.
"Ma voi fate spam?"
"Solo per questa volta"
Il testo del primo messaggio Spam:
"DIGITAL WILL BE GIVING A PRODUCT PRESENTATION OF THE NEWEST MEMBERS OF THE DECSYSTEM-20 FAMILY; THE DECSYSTEM-2020, 2020T, 2060, AND 2060T. THE DECSYSTEM-20 FAMILY OF COMPUTERS HAS EVOLVED FROM THE TENEX OPERATING SYSTEM AND THE DECSYSTEM-10 COMPUTER ARCHITECTURE. BOTH THE DECSYSTEM-2060T AND 2020T OFFER FULL ARPANET SUPPORT UNDER THE TOPS-20 OPERATING SYSTEM. THE DECSYSTEM-2060 IS AN UPWARD EXTENSION OF THE CURRENT DECSYSTEM 2040 AND 2050 FAMILY. THE DECSYSTEM-2020 IS A NEW LOW END MEMBER OF THE DECSYSTEM-20 FAMILY AND FULLY SOFTWARE COMPATIBLE WITH ALL OF THE OTHER DECSYSTEM-20 MODELS. WE INVITE YOU TO COME SEE THE 2020 AND HEAR ABOUT THE DECSYSTEM-20 FAMILY AT THE TWO PRODUCT PRESENTATIONS WE WILL BE GIVING IN CALIFORNIA THIS

MONTH. THE LOCATIONS WILL BE:

TUESDAY, MAY 9, 1978 – 2 PM. HYATT HOUSE (NEAR THE L.A. AIRPORT) LOS ANGELES, CA

THURSDAY, MAY 11, 1978 – 2 PM DUNFEY'S ROYAL COACH
SAN MATEO, CA (4 MILES SOUTH OF S.F. AIRPORT AT BAYSHORE, RT 101 AND RT 92)

A 2020 WILL BE THERE FOR YOU TO VIEW. ALSO TERMINALS ON-LINE TO OTHER

DECSYSTEM-20 SYSTEMS THROUGH THE ARPANET. IF YOU ARE UNABLE TO ATTEND,

PLEASE FEEL FREE TO CONTACT THE NEAREST DEC OFFICE

FOR MORE INFORMATION ABOUT THE EXCITING DECSYSTEM-20 FAMILY".
Ti piace quello che hai letto? Leggi ancora!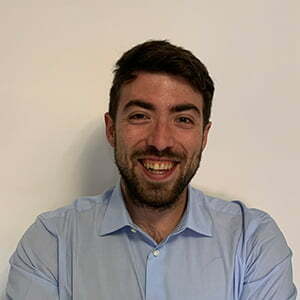 Francesco Inverso
Quando scrissi la prima volta un box autore avevo 24 anni, nessuno sapeva che cosa volesse dire congiunto, Jon Snow era ancora un bastardo, Daenerys un bel personaggio, Antonio Cassano un fuoriclasse e Valentino Rossi un idolo. Svariati errori dopo mi trovo a 3* anni, con qualche ruga in più, qualche energia in meno, una passione per le birre artigianali in più e una libreria colma di libri letti e work in progress.
Sbagliando si impara…a sbagliare meglio.